Make a No Budget Movie: Chapter Seventeen
Two months after shooting the modern sequence, I had a complete cut of the film. I'd removed the entire antique shop sequence, so the movie was shorter than planned at 78 minutes, but it was still feature length. I was pleased and relieved to have it finished, and basked in the glory of the achievement to some degree. I was proud of myself.  I'd made a movie at night, in my rec room, on my home computer using basic home video equipment. And it wasn't half bad. In fact, at this early stage, I loved it, and watched it over and over, looking for little mistakes that I could fix before the big premier.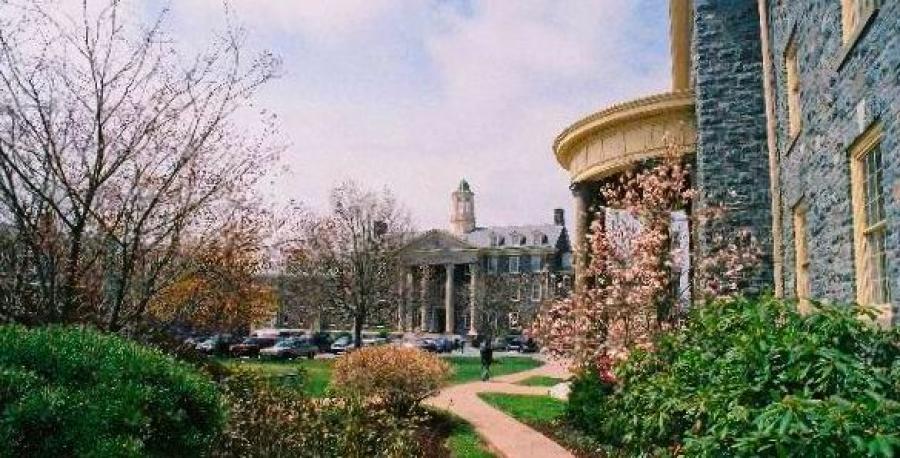 Finding a theatre for that premier was a challenge. I could have rented an actual theatre for a midnight showing, but that was expensive and not a friendly time for everyone. The Maritime Museum of the Atlantic, a provincial museum, had originally offered their theatre for an evening showing, but renovations there had gone over time, so it was no longer available.
At last Colin Nicolle suggested King's College, which had several classroom theatres with digital projectors. As a King's student, Colin was able to get one for free. That was good enough for me, and I agreed.
On a weekend in April, I debuted the film for about twenty-five people, most who had been associated somehow with its creation plus a few guests. Unfortunately some of the key contributors weren't able to make it, notably Rob Welch, who had gone home to New Hampshire. But for those who were there, the screening was a hit.
One of the guests at that premier was Mike Fox, a former Citadel employee and a budding filmmaker. Mike and I had collaborated on a short historical film entitled A Lesser Sort of War, which I wrote and he directed. It had screened at the Atlantic Film Festival and was later purchased for web broadcast by the CBC. Mike was surprised at how good Bloody Creek had turned out. "It's a real movie," he said, with just a touch of surprise. "It has an actual feel to it." This was the best compliment I could have received.
Mike also suggested that I make a twenty minute cut to shop around to a few film festivals. I was reluctant to go back in and start re-editing, but realized that he was right. A few days later I started, and soon had a twenty minute cut featuring only the highlights of the movie. Though I had to leave out some of my favourite scenes, everything that stayed in was good. I actually think this short cut, cheekily entitled Another Bloody Creek, is the best version of the film.
Though I didn't have high hopes, I decided to submit the short cut to several key film festivals. I knew it would be rejected – you have to make a name for yourself first – but I wanted people to see it. So I sent it to the Toronto International Film Festival (TIFF), one of the biggest in the world. They rejected it, but told me to keep submitting (which was nice, and better than being told to just go away). I also made a submission to Sundance, with the same result – but I just wanted it on record. Finally I sent the film into the Atlantic Film Festival, a little more certain that I'd get it since I'd been in before. I was surprised when I received a rejection, but not really displeased. I hadn't made the movie to do the festival circuit. I probably would have made more submissions, but I have too many projects on the go and just couldn't keep track.
One happy result of my film festival flirtation is that the movie was eligible for a page on the Internet Movie Database. It's there as Another Bloody Creek.
And that was that. I wasn't sure what else to do with the film. One option was to keep working on it, because a few things about it bothered me, most notably the silliness of myself playing two roles. Yes, Cliff Lee had played several characters, but with different hair and wardrobe, enough so that it wasn't obvious. I just looked the same. Plus the modern sequence was just kind of dull. It started out well, building to a place where the creepy old antique shop scenes would have been, but without that sequence it just sort of lost steam.
Despite these misgivings, I was really done with the project. I'd made the film out of a passion for both films and history, and to see if I could do it. As an experiment it had been a success. It was a good demo. I didn't need to do anything else with it.