About Harold R. Thompson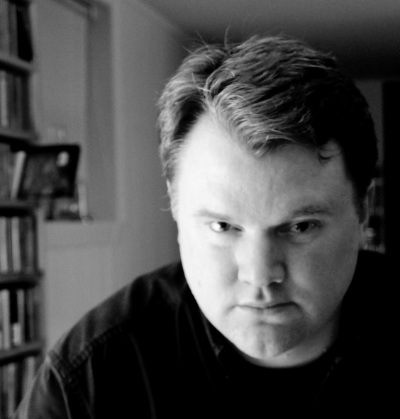 Harold 'Hal' Thompson is from Halifax, Nova Scotia, Canada. During regular business hours he works for Parks Canada, but for the rest of the time he writes. He also draws (cartoons, really) and dabbles in filmmaking. History, in particular military history, is his favourite subject.
Though he has written non-fiction for periodicals such as Military Illustrated and Canada's History, he is also the author of the For Empire and Honor series of novels, which star fictional Victorian hero William Dudley, an officer in the British Army. The first book in the series, Dudley's Fusiliers, was released in 2010.
Find Hal on GoodReads
From Hal:
Writers are of course readers first, and I was a great reader from an early age, having grown up in a house spilling over with books. My early favourites, book I read over and over again, were Roald Dahl's Danny the Champion of the World and E. B. White's Stuart Little, and also, oddly enough, H.G. Wells's The Time Machine and The War of the Worlds. Later I discovered Richard Adams's Watership Down, and when I was in Grade 6 I decided to tackle The Hobbit and The Lord of the Rings. Through middle school and high school I read Isaac Asimov and Frank Herbert and many others, and then C. S. Forester and Bernard Cornwell and the master of historical naval fiction, Patrick O'Brian.
To me, science fiction, fantasy and history go hand in hand, and these are the subjects that interest me most. My first pro sale was a fantasy story to Marion Zimmer Bradley's Fantasy Magazine, and that same month I sold two historical non-fiction pieces to separate periodicals. That was 1994, the same year I wrote the first draft of Dudley's Fusiliers, which was published in 1996. Guns of Sevastopol followed in 1998, and though both were out of print for a while, they're now back as part of the Empire and Honour series. The "lost" third book will also be out soon.